YouTelo is always setting the trends with innovative new products at a great price! Which is why it's no surprise that YouTelo is setting the trend again with a new look this year!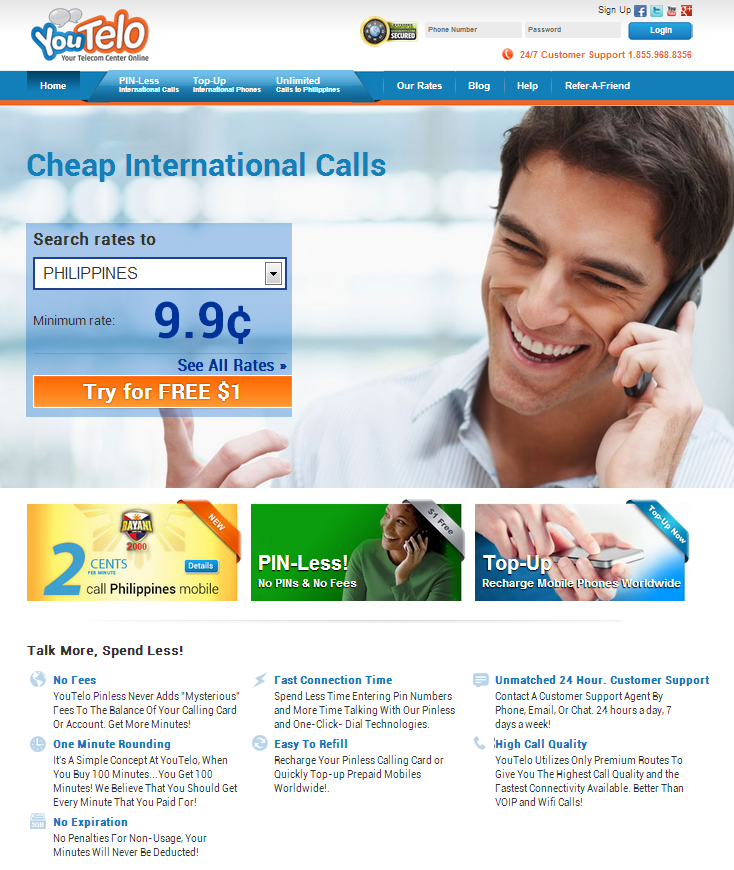 As some of you may have noticed, our home page has recently changed to a sleeker new look. With our new banners section, you don't have to dig around to find all of YouTelo's best promotions, they are right here on display!
Our registration process has now been simplified to get you and your friends calling quicker than before! Now to register all you need is your basic information and a couple minutes, and you are on your way to great calling!
And YouTelo isn't stopping there! Look forward to some great new features including:
Redesigned "My Account" page with enhanced features!
A NEW YouTelo Rewards Program for all of our loyal clients!
BIGGER and BETTER promotions from YouTelo!
As we continue to transition to the new YouTelo, always remember that YouTelo will never stop offering the best international calling and mobile prepaid top ups around!
So be sure to visit us at Youtelo.com and check on our progress!
Save More, Spend Less… YouTelo!