YouTelo is here with a new Blog Series about busting the myths about international calling and recharges!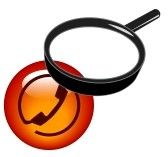 Well, YouTelo is here to help you set the record straight! With YouTelo, you truly do Talk More and Spend Less!
Myth #1: Calling Internationally  is a Hassle!
Recently, there has been a lot of buzz about what is the best way to call internationally, and the fact is YouTelo has the advantage! But how can you tell from the facts from the fiction, especially with all of the empty promises customers receive! Too often,  international calling services are associated with fees and poor quality that have left customer's looking for a better way!
Well with YouTelo you can count on:
No FEES OF ANY KIND!
Fast Connection Time with ZipDial!
High Call Quality YouTelo stands by!
Unrivaled 24/7 Customer Support
SO let's consider that myth BUSTED!
With YouTelo's unmatched service, there is no reason not to make the switch today! Visit Youtelo and make sure to stay tuned for more busted myths!